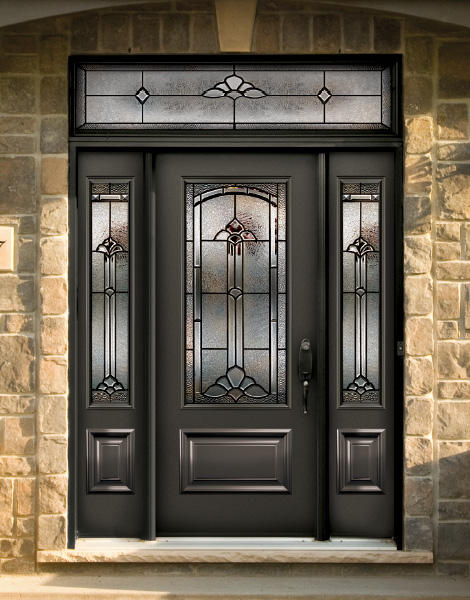 Cathedrale residential entry door
Available on both fiberglass and steel doors, Portes Olympique's Cathedrale door glass harmoniously allies sparkle glass and clear beveled glass. The use of the powerful granite glass in the contour leaves a striking impression on an entrance, inspiring beauty and luxury.
Portes Olympique offers a wide choice of residential entry doors and door glasses. For more choices, these brochures are at your disposal.
This door glass is composed of these elements:
Clear beveled glass (non beveled for custom sizes)
Welded brass, zinc or patina caming
Clear beveled glass
Glue chip glass
Sparkle glass