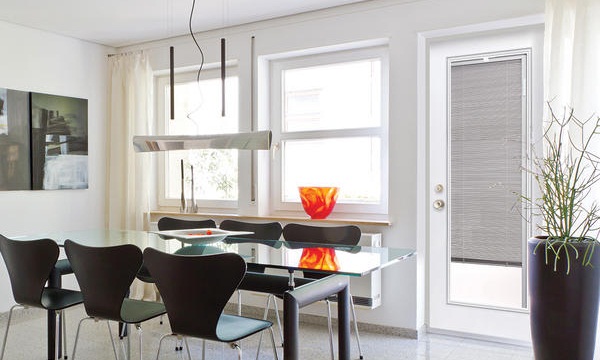 Discretion residential entry door
Portes Olympique's Discretion door includes an aluminium blinds mechanism, matching your contemporary decor. With this model, you can optimize its impact by choosing yourself the color of your flush steel door.
Portes Olympique offers a wide choice of residential entry doors and door glasses. For more choices, these brochures are at your disposal.
This door glass is composed of these elements:
White aluminum blinds
Easy glide opening mechanism