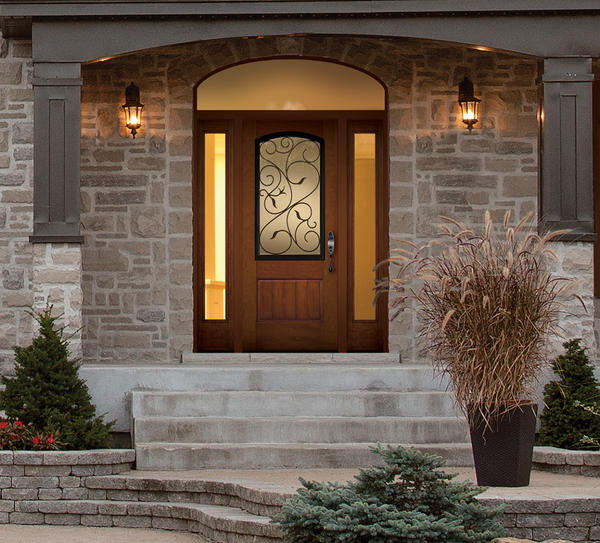 Marbella residential entry door
Portes Olympique's luxuous Marbella door glass defines itself by its smooth curvy patterns. Glazing options are exclusive to the 2-panel camber top door (with or without planks), made of fiberglass. The Marbella residential entry door's wood look inspires elegance and richness.
Portes Olympique offers a wide choice of residential entry doors and door glasses. For more choices, these brochures are at your disposal.
This door glass is composed of these elements:
Sparkle glass
Authentic wrought iron