Portes Olympique offers an entirely new line of decorative garage door windows to answer to the increasing demand from homeowners who desire more choice, design and harmony that match their entry  door.
Portes Olympique offers one of the most extensive choices of decorative garage door windows on the market. Durable and weather tight, they feature PVC frames that will not discolor. 
Various styles of garage door windows are offered to you: Standard, Antique, Orion, Printed Process, Plastics inserts, Arch and Panoramic. The panes have silver patterns between the glass. Clear, glue chip or satin beveled glasses are also popular.
Other models of garage door windows can be produced to order. Consult your local Portes Olympique dealer.
Standard (Thermopane)
Standard (Single pane)
Plastic inserts (Thermopane)

Plastic inserts (Single pane)

Design (Thermopane)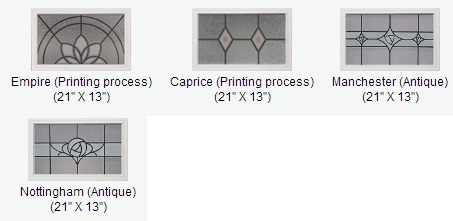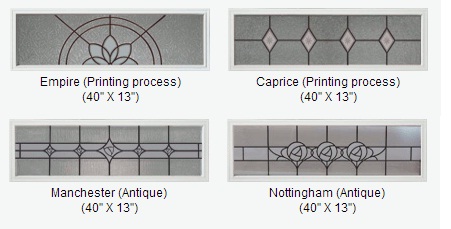 Orion (Thermopane)